Trouble Downloading Software?
How To Change Your Security Settings
---
If you are unable to download a file from the RTG Web site, it is possible that your Windows settings are preventing it. Those settings can affect both Internet Explorer and recent versions of Firefox. Firefox displays this message in its download window: This download has been blocked by your Security Zone Policy.
To change the settings, open the Start Menu and choose Control Panel.
---
Click Classic View.
---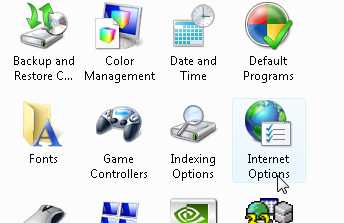 Look for the Internet Options icon and double-click it.
---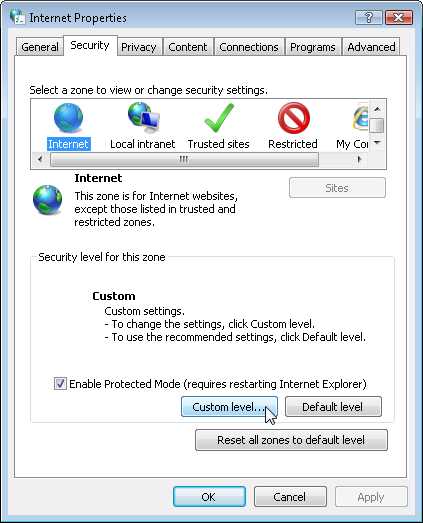 You will see the Internet Properties window. Click the Security tab.
Here you will see the options for various "zones" and you should select the Internet zone. Then click the Custom level button.
---
The Security Settings window has many options in the Settings list. Scroll down to the Miscellaneous category, find Launching applications and unsafe files, and change the setting to Prompt (recommended).
Click OK to save this change, then OK again to close the Internet Properties window.
---
If you still cannot download a file, it is possible that it is being blocked by Internet security software, such as a software firewall or antivirus software.
---